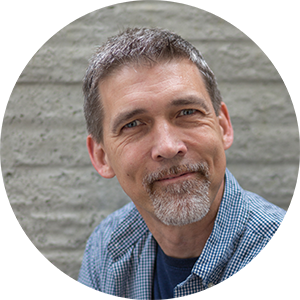 Photography, graphic design and I have had a long standing romance (Aldus Pagemaker, anyone?). I developed my first print as a young teen in a darkroom over 30 years ago. Call me romantic but I still feel honoured to be trusted with capturing special moments in people's lives, the mischievous sparkle in a child's eye, the sheer delight of a couple in love.
Graphic design is, for me, a natural complement to photography because it involves creating layouts or motion graphics that complement images to provide a delightful customer experience, inspire curiosity or provoke action. 
Over the years those two main fascinations have found an outlet in motion graphics and video, particularly for digital signage. It's been a privilege to work with clients including educational institutions, golf courses, automotive shops, and roofing companies. I've even had the opportunity to create and shoot footage for a TV program.
For me, the challenge in creating for business is to enhance the client experience. Some people call that building a brand. 
Interested in working together? Please send me a note using the form below and let's start a conversation.
Thank you for getting in touch! I'll be in touch.